Back to News
Progress on Port of Kalama's Guest Dock Construction
March 3, 2021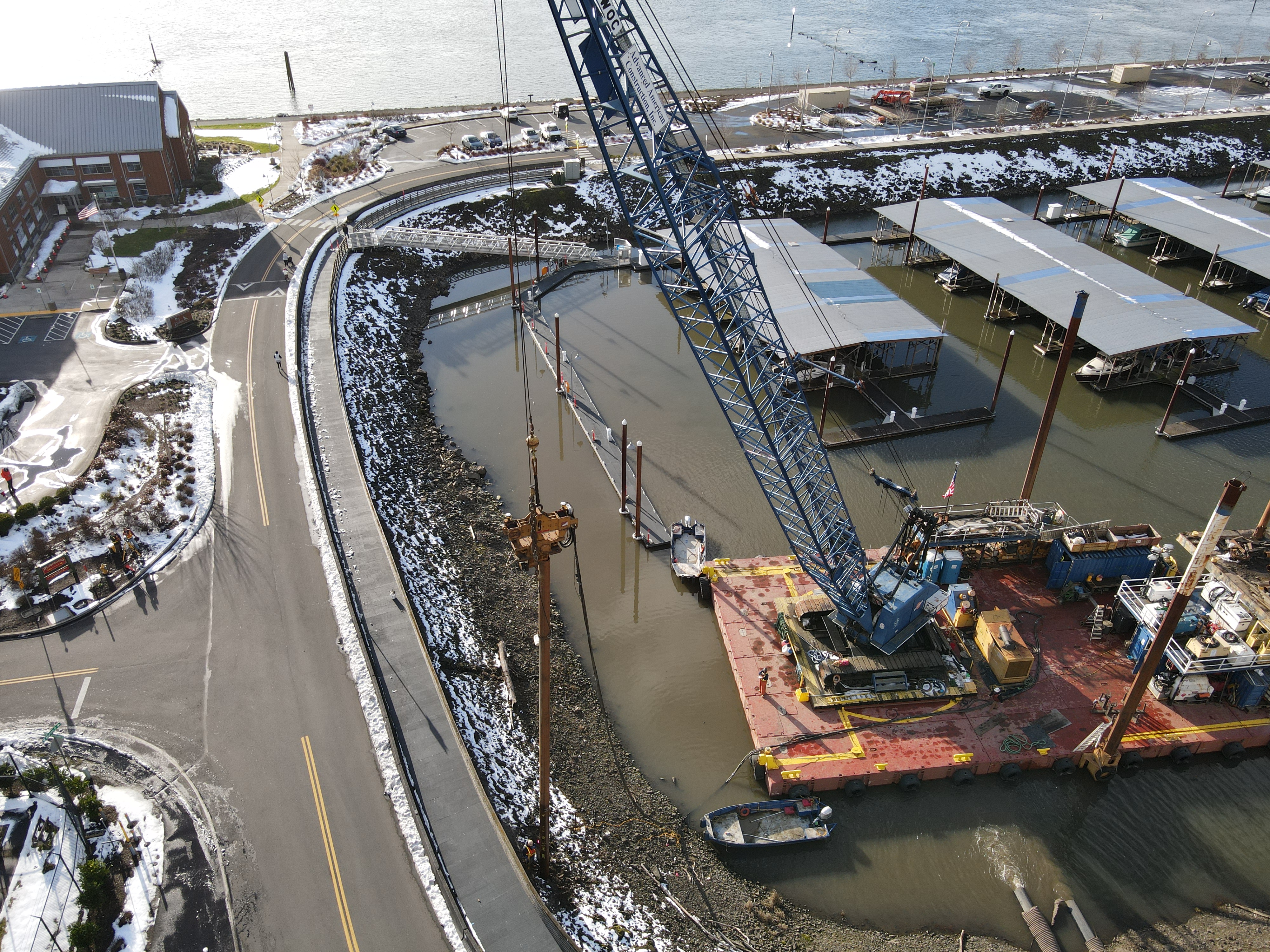 ---
Advanced American Construction
recently completed 8,800 yards of sediment removal to make access for a new 550' long visitor dock along the East side of the marina and are constructing a concrete fixed pier on the South side of the marina where a new 80' gangway will be attached for access to the new dock. AAC is currently demoing the central access pier which consists of removing the three existing gangways, the gate house structure, and the existing concrete pier. AAC is replacing it with a new concrete fixed pier and two new 80' gangways. Each fixed pier is a suspended concrete deck supported on 4 piling.
Check out Port of Kalama's Facebook page
HERE
for more information!