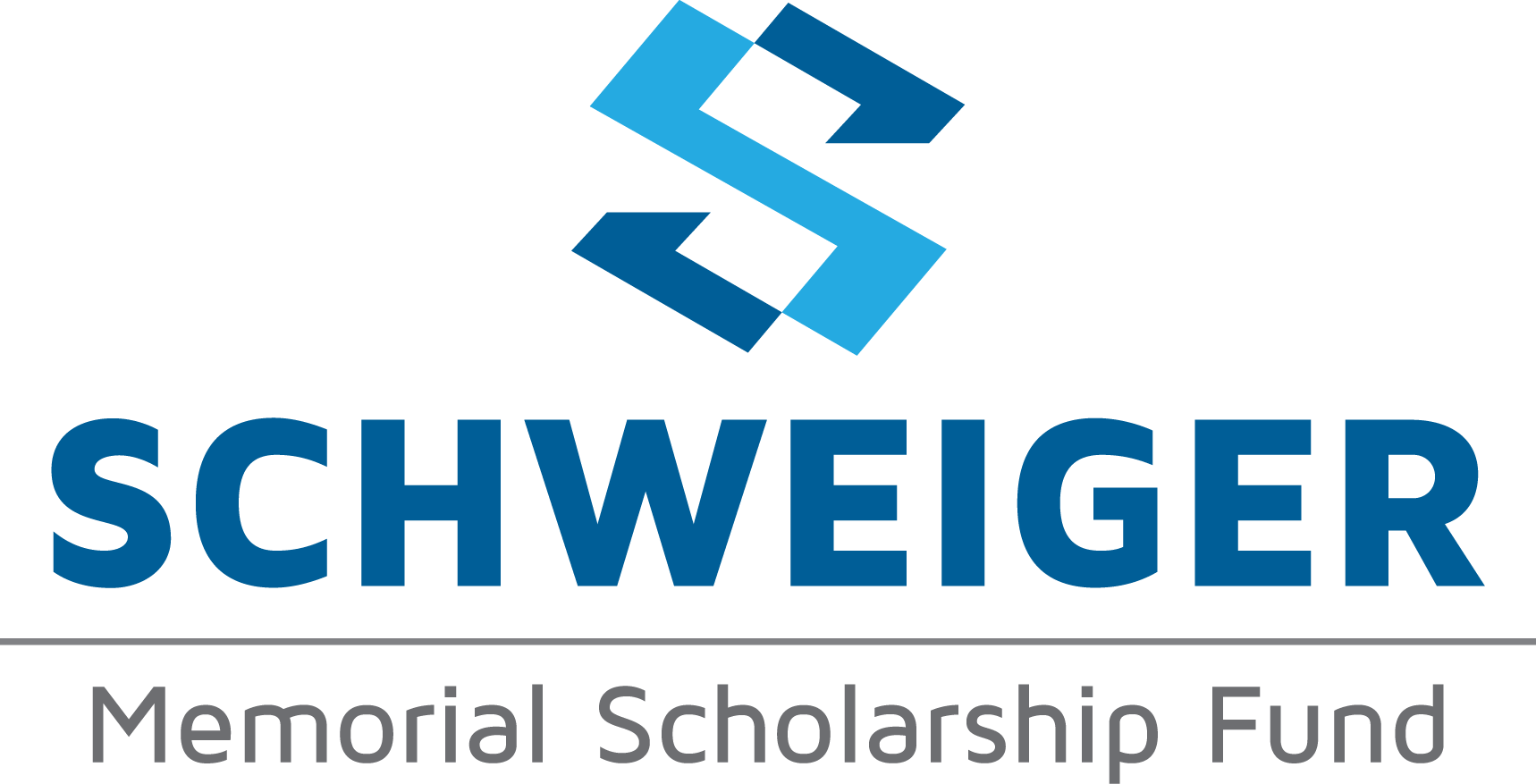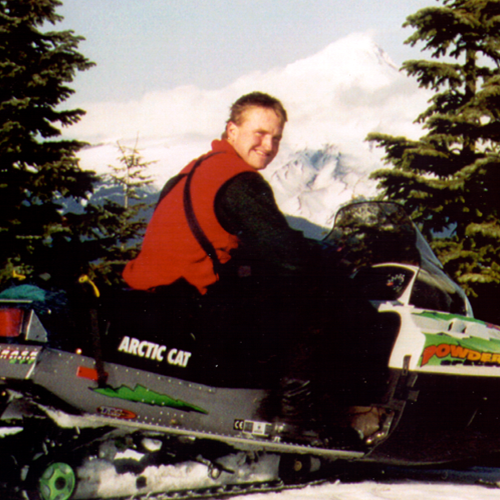 Forrest Schweiger, son of Advanced American Diving Service co-founder Konrad Schweiger, lost his life in a construction accident in 1999 at the age of 26. To honor and commemorate Forrest, Advanced American Construction formed the Forrest L. Schweiger Memorial Scholarship Fund. Then on April 11, 2002, Konrad Schweiger passed away unexpectedly. To honor both Forrest and Konrad, the fund's name was changed to the Schweiger Memorial Scholarship Fund.
Click Here to better understand the History & Foundation of the Schweiger Memorial Scholarship Fund
This scholarship program aims to advance the education and career goals of outstanding students and apprentices in the construction industry. In addition to an academic scholarship, the fund offers a trade apprenticeship scholarship sponsored by the International Union of Operating Engineers (IUOE) and the United Brotherhood of Carpenters (UBC); as well as a veteran scholarship sponsored by the Ashback Family for students who are currently serving, or have served, active duty in any branch of the US Military. Scholarship recipients are awarded up to $10,000, and applicants are eligible to receive scholarships for each year they meet qualifying criteria.
The Schweiger Memorial Scholarship Fund also offers a paid summer internship program with opportunities from leading construction and engineering companies in the Pacific Northwest. This program provides practical construction experience for students and apprentices, and priority for scholarship consideration is given to the internship participants.

Click Here to see the Schweiger Memorial Scholarship Fund 2023 Awards Dinner Highlight Video
Click Here to see the Schweiger Memorial Scholarship Fund 2022 Awards Dinner Highlight Video

Click Here to see the monumental & inspirational speech from the Funds 2022 Top Scholarship Winner - Lauren Ayers, Piledriving Apprentice at Pacific Northwest Carpenters Institute (PNCI)

Click Here to see the our Foundation Sponsor Perlo Construction highlighting the Schweiger Memorial Scholarship on Episode 9 of the Perlo Podcast where Dee Burch and Kyle Izatt explain the Schweiger Memorial Scholarship Fund, how it started back in 1999, and everything it has to offer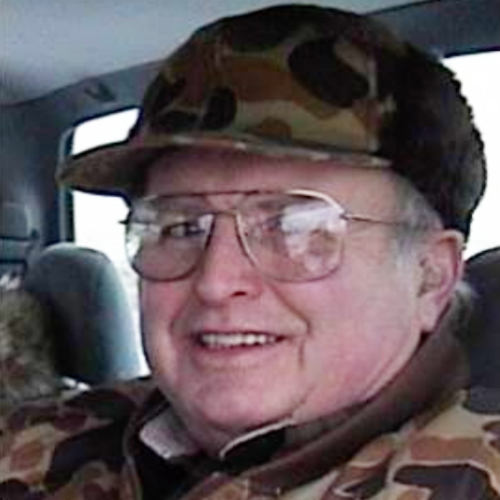 Advanced American Construction hosts both the annual awards banquet and the annual Golf Tournament each summer to benefit the Schweiger Memorial Scholarship Fund. Thanks to contributions from Advanced American Construction's customers, vendors, employees, and friends over the last 23 years, the memorial fund has awarded 293 scholarships totaling $1,048,000 to outstanding students pursuing apprenticeships and undergraduate degrees in construction and engineering-related fields.

2023 Scholarship Golf Tournament Date: August 21, 2023
Click Here to make a donation or become a supporter
SMSF is a 501(c)3 Nonprofit Corporation · Tax ID# 93-1270843
---
Application
View Recipients
---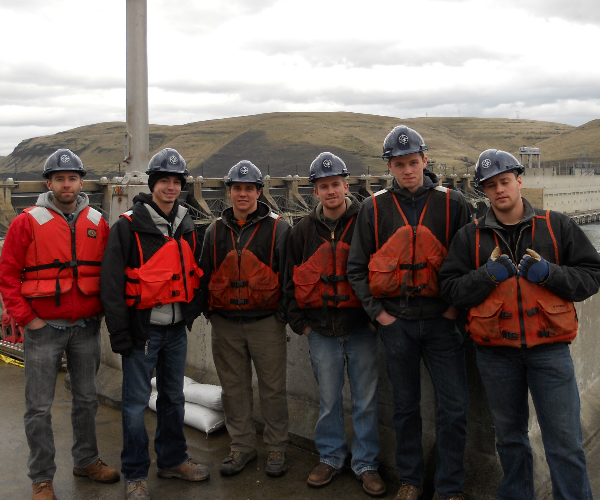 INTERNSHIPS AT ADVANCED AMERICAN CONSTRUCTION & SPONSORING COMPANIES
Advanced American Construction in conjunction with sponsoring companies offers internships for qualified students who are interested in building experience in the construction industry. Internships give students hands on experience with unique and challenging projects and first hand exposure to project operations. Internships offered are for students in Civil Engineering, Construction Management, Construction Engineering Management and other related fields. If you are interested in an internship opportunity, please email HR@advanced-american.com.


SPONSORING COMPANIES:


Hamilton Construction Company
Hamilton Construction Co. started in Springfield, Oregon as a small firm installing concrete road and irrigation systems in 1939. While we have made a name for ourselves with major bridge replacement and rehabilitation, we work on a variety of large heavy civil construction projects. Hamilton has an emphasis on transportation projects, but our true specialty is building with limited and difficult project access. We understand the importance of stakeholder and permit coordination and the complexities associated with working in high-traffic urban zones, populated recreational areas, sensitive natural habitats, short work windows, and remote project locations.


NessCampbell Crane + Rigging
With over 70 years in the industry, NessCampbell Crane + Rigging has become the #1 crane service provider in the Pacific Northwest. Our expanding fleet of state-of-the-art cranes includes all terrain, hydraulic truck, rough terrain, boom trucks and crawler cranes. Our comprehensive resources make it possible for each division to offer project management, cranes, engineering, rigging and specialized transportation to integrate services across every phase of your project. That includes risk management, unparalleled safety programs, and experienced estimators and craft personnel. With 9 locations in Washington and Oregon we serve all the Northwest's commercial and industrial markets.- Since 1947 we have dedicated our business to providing industrial level crane + rigging services for our clients. That dedication has shaped the company we have today. We now have over 250 union employees, 95 cranes and 8 locations that allow us to easily serve you anywhere in Oregon and Washington.


Lampson International
Lampson International has been a worldwide leader in the Heavy Lift and Transport industry for over 70 years. Originally started as a small drayage company, we quickly grew into one of the most innovative and respected providers of equipment and full-service rigging services in the United States and abroad. As a provider of cranes for construction companies, Lampson International provides unparalleled excellence in service across the country. Lampson International is a single source for all your Heavy Lift and Transport needs; from conventional crane rentals, to heavy lift and transport engineering, to provision of extreme capacity lift and transport equipment, we provide it all. Lampson's decades of experience translates to unprecedented capabilities.
---
SCHOLARSHIP SPONSORS
We would like to thank the kind generocity of the following sponsors for their support of the Schweiger Memorial Scholarship. Their donations help fund the tuition and have a direct impact on the lives of the scholarship recipients.

Advanced American Construction - Based in Portland Oregon and founded in 1983, AAC is a full service general contractor providing heavy civil/marine, industrial, diving, underwater marine survey, demolition and engineering services to public and private clients throughout the western United States, with particular focus on the Columbia, Snake and Willamette River System. AAC's facility also offers marine services and state-of-the-art shop and equipment. AAC has built respected relationships with clients, vendors, subcontractors and members of the community that provide a valuable network of resources and support. We take on broad ranging projects that show our unique ability to find creative solutions for diverse challenges. Our award winning success over the years brings value to our clients.

AGC - Oregon Columbia Chapter - Since 1922, the AGC Oregon-Columbia Chapter has served as the voice of the commercial construction industry. We provide our members with a forum for exchange of ideas and services designed to enhance the professionalism of the construction industry.

Perlo - Based in Tualatin Oregon, Perlo Construction oversees and constructs new buildings in nearly all commercial market segments, in addition to performing tenant and existing building renovations. "At Perlo, we focus on what matters: putting our clients first and hiring the best people in the market." Perlo is on track to continue growing in size and expanding into new markets. The company has a solid presence in a variety of markets including healthcare, education, industrial, auto dealerships, retail, and many other industries.

Ashback Family - Bruce Ashback retired as a Lead Service Representative for the Pacific Northwest Regional Council of Carpenters, a Trustee for the Health Welfare & Pension Trust of the Oregon and SW Washington Carpenters, and an Executive Board Member of the UBC 247. Bruce's daughter Sara Ashback is a four-time recipient of the scholarship. The Ashback family sponsors a Veteran Scholarship for students who are currently serving or have served active duty in any branch of the US Military.

Massman Construction - Based in Kansas City and Founded in 1908, Massman is a heavy civil and marine contractor focused on providing turnkey construction solutions to both public and private owners. We have deep and comprehensive expertise as a self-performing national contractor in a variety of infrastructure markets including docks and terminals, bridges, locks and dams, difficult foundations and energy and utilities. Our areas of building expertise are supported by talented people, innovative construction engineering, leading edge equipment and technologies -- all focused on safety and client satisfaction.

Hamilton Construction Company - Based in Springfield Oregon and founded in 1939, Hamilton has partnered with owners to deliver numerous award-winning, complex bridge and highway projects. Hamilton's performance in constructing bridges, highways, dams, and other critical infrastructure raises the bar for the industry's standard of excellence in honesty, quality, and collaborative approach.

Lampson International - Based in Pasco Washinton and founded in 1946, Lampson International has been a worldwide leader in the Heavy Lift and Transport industry for over 70 years. Originally started as a small drayage company, they quickly grew into one of the most innovative and respected providers of equipment and full-service rigging services in the United States and abroad. Lampson International is committed to providing the highest possible customer satisfaction through excellence in service, equipment reliability, and professional personnel.

NessCampbell Crane + Rigging - Based in Portland Oregon and Founded in 1947, NessCampbell has worked hard to serve the needs of clients and communities in Oregon, Washington, and Idaho. Over the years, we've grown to employ over 300 individuals, added over 100 cranes to our fleet, and established 8 locations across the Northwest. We also provide specialized transportation rigging, machinery moving and engineering services whenever you need them, 24 hours a day.

International Union of Operating Engineers Local 701 - Since 1918, Local 701 has formed and shaped the roads, infrastructure and skylines of our region. Local 701 of the International Union of Operating Engineers represents over 3,500 heavy equipment operators, heavy duty repairers, technical engineers and stationary engineers throughout Oregon and Southwest Washington.

McDonald Excacating - Based in Washougal Washington and founded in 1980, McDonald Excavating, Inc. is a second-generation, full-service Excavation and Utility Contractor located in Washougal, WA. We serve many public agencies at the federal, state, and local level, as well as a variety of general contractors and developers in SW Washington and the Portland Metro Area. McDonald Excavating thrives by rooting itself in its core values: do the right thing, provide professionalism, and be driven. We maintain down-to-earth family values and build strong relationships with our clients and team members.

Pacific Foundation - Based in Vancouver Washinton and founded in 2012, Pacific Foundation is a full-service geotechnical construction firm. Pacific Foundation specializes in design-build, ground improvement, drilled foundation and shoring solutions. We are based in Vancouver, WA serving clients in Washington, Oregon, California, Hawai'i and North Dakota.

Aldrich Advisors - Aldrich is a top 100 firm of advisors, independent Certified Public Accountants, and business consultants providing tax, accounting, business advisory, valuation and employee benefit consulting services to private, public, and nonprofit organizations.

Durham & Bates - Durham & Bates is a marine insurance provider based in the Pacific Northwest that supports commercial interests across a number of shoreside areas and specialties.

Measutronics - Based in Lakeland Florida and founded in 1997, Measutronics Corporation is devoted to providing top tier positioning solutions in the marine environment. Measutronics uses a wide range of applications and techniques to fully serve each customer's specific needs. Our team blends a diverse range of knowledge and experience that includes Geomatics, Surveying, Construction, Electronics, Mechanical, Marine Technology, and Military. All of our equipment and systems are tested in our shop prior to delivery to reduce installation time on-site. Our work is professional and done right the first time.

Pacific Northwest Regional Council of Carpenters - PNWRCC is over 28,000 carpenters, piledrivers, drywallers, millwrights and related craft workers who work together on the job site and in their communities to maintain and improve safety, wages, benefits, training and working conditions.
---
SCHOLARSHIP RECIPIENTS SHARE THEIR GRATITUDE
View Elsa Moreno Rangel's Thank You Letter to the Schweiger Memorial Scholarship Fund
"It was an honor to have received an award with the other recipients and has thus far been the highlight of my time exploring opportunities within the construction field." Zach Jenkins 2021-2022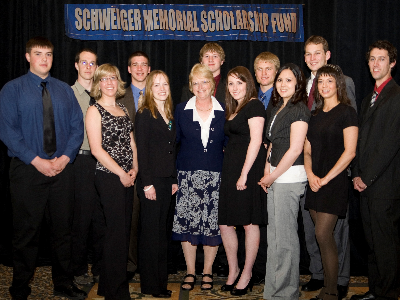 "The opportunity for me to attend a four-year college is not something I would have been able to accomplish without scholarships, so I am thankful for the guidance and leadership from people just like you." Grace Jane Lium 2021-2022
"This past year, the Schweiger Memorial Scholarship has been present every term, inspiring me to continue moving forward regardless of the many challenges present." Elsa Moreno-Rangel 2021-2022
"I don't think a simple thank you is going to express how grateful I am to receive this award. This scholarship could not have come at a better time while I trying to finance my remaining year of school. I could not be more grateful and honored to accept this scholarship, thank you." Samuel Rykken 2017-2018
"I'd like to thank you for the tremendous opportunity you allowed me this summer in becoming a part of the Advanced American family. Thank you for giving me a first-hand experience in the construction field, which was an industry I knew very little about before my internship. From bidding & estimating a job, to executing a project on-site with the crew, I learned a ton through this internship that could never be taught to me in a lecture hall. Between the scholarships over the past couple of years and this summer internship, I'd like to thank you and the rest of the Advanced American family for investing in my future and continuing education at OSU." Garrett Childress, 2016-2017
"The AGC Student Chapter at OSU would like to sincerely thank you for taking the time out of your busy schedules to come and present to our students. Over the years, we appreciate your continued support and always look forward to having you on campus." Alexandra Budlong 2016-2017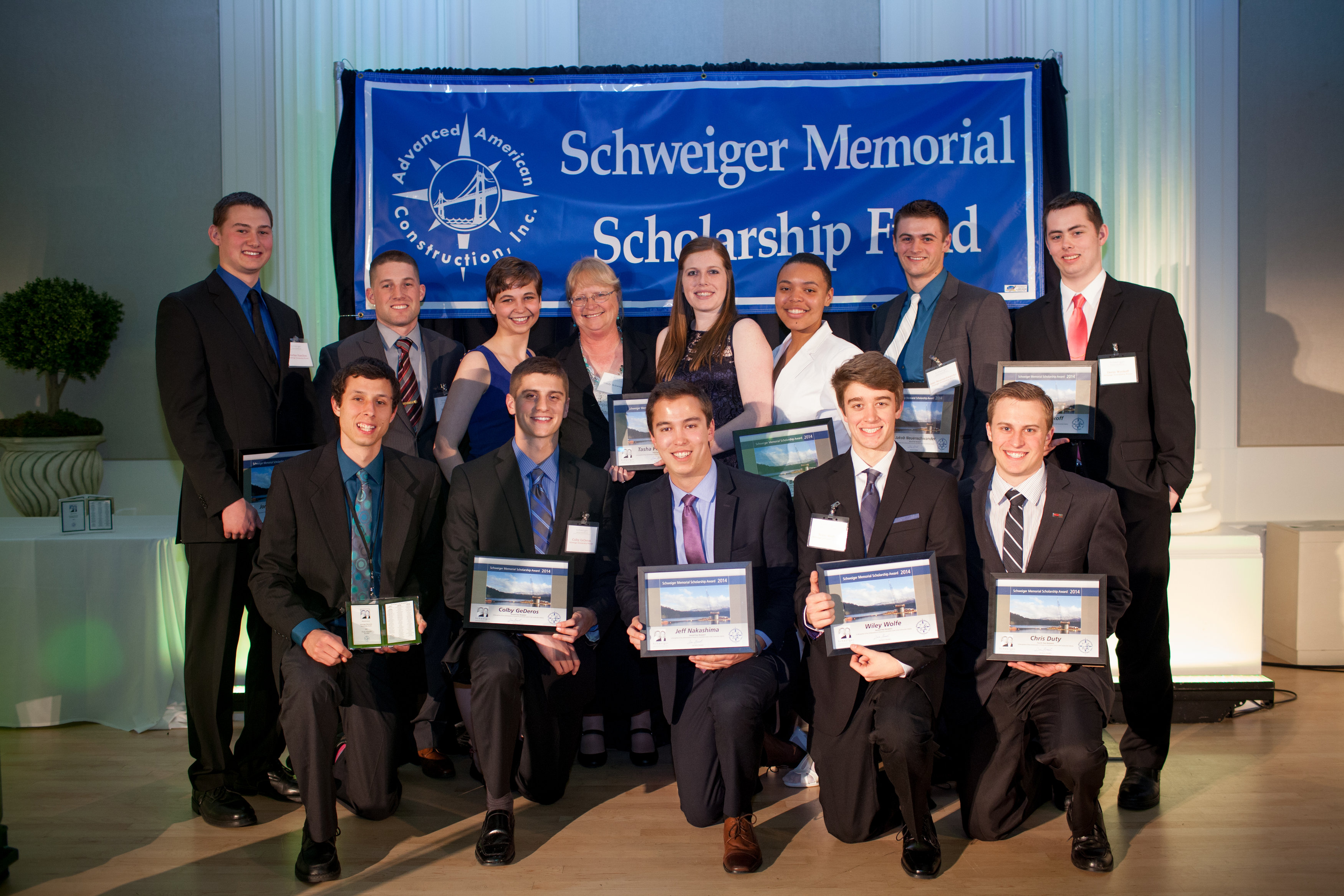 "I cannot express how much this scholarship has done for me over the past 4 years. Thanks to this scholarship, I have been able to continue my education at Oregon State University and expand my knowledge and gain many opportunities to progress my future." Devin Wyckoff 2012-2015
"By awarding me this scholarship you have lightened my financial burden. Your generosity has blessed and inspired me. I hope one day I will be able to help other students achieve their goals just as you have helped me." Evan Altorfer 2014-2015
"The message of the Schweiger Memorial Scholarship helps keep me motivated to do my best in school and reminds me that perseverance and keeping a positive attitude is what I need to focus on to achieve my career goals. Forrest and his father, Konrad Schweiger is one of the many reasons why I want to be involved in a construction-related field of work. To be able to work with amazing people like them while helping my community is my dream career and hopefully I will be in a position to someday help others who are pursuing the same dream." - Tasha Petermann, 2012 -2015
"Recieving the Schweiger Memorial Scholarship and the community of generous donors that come along with it, is invaluable to my education and future career in the construction industry." - Jason Powell, 2011-2013

"I just wanted to thank you for everything. I had such a great time at the awards dinner. I am truly honored to be a part of your company's tradition, and I feel so fortunate and blessed to be the top award winner this year." - Megan O'Connor, 2009 and 2010

"It was really neat for my grandparents to see what a family the construction industry is. I love that this is what the Schweiger Scholarship represents, a family of people who advocate for the education of others. It is truly an honor to be part of it all." - Eryn Kelly, 2008

"The awards dinner adds personality and accountability to the scholarship…learning about Konrad and Forrest Schweiger, adds emotion and motivation…and propels me to strive for excellence." - Joseph Henry, 2007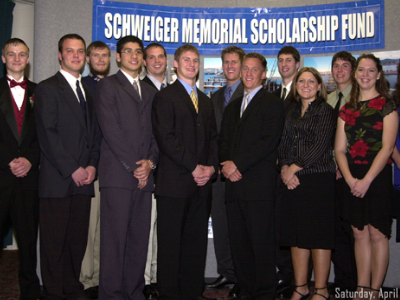 "Overall, this award has been an immeasurable blessing to my life both for academic reasons as well as for my future career choices." - Colby LeClaire, 2007
"I believe it is my responsibility to achieve at the highest level I can in order to proudly represent the Schweiger family." - Jared Hargens, 2006

"There is an unsurpassed level of reassurance to know that people in the industry are behind you and support you in your construction education." - Jake Sannan, 2006

"With the financial assistance of this scholarship, I will be able to focus more of my energy towards enhancing my education rather than worrying about means of paying for it." - Monica Blanchard, 2006

"With the assistance of the Schweiger Memorial Scholarship, I know I will have the ability to go above and beyond the expectations of involving myself and others in projects that will not only better all of us as engineers, but also the community, the construction industry, and society. - Adrienne Nikolic, 2005

"With this scholarship, I will be that much closer to obtaining my degree in business and furthering my engineering work and education today, for the future tomorrow." - Sara Jackson, 2005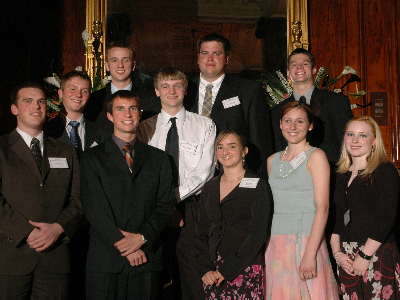 "In receiving this scholarship from the great people that have supported the Schweiger Scholarship, it has encouraged me from the beginning to continue my education to a higher level when I was in doubt." - Andrey Chernishov, 2004
"You have done a great job in supporting the dreams of many young students, and with that you have truly strengthened the future of construction." - Kevin Linderman, 2004

"As a recipient of this scholarship, I would benefit in many ways. I would have the freedom of a financial burden. I would have more confidence in myself knowing that others believe in me. But most of all, I would be greatly honored to receive a scholarship bearing the Schweiger name." - Sandra Rogers, 2004
"It is great to be recognized by a scholarship organization, but as the Master Card people say, being recognized by a scholarship organization already established in the industry I aspired to become a part of is priceless." - Cole Olsen, 2003

"Receiving a scholarship shows that someone believes in you and is willing to invest in your future." - Seth Williamson, 2003

"This scholarship is a challenge to be better, work harder, and give all life's aspirations one hundred and ten percent." - Jake Duyck, 2003